What are the differences between our Signature Blends?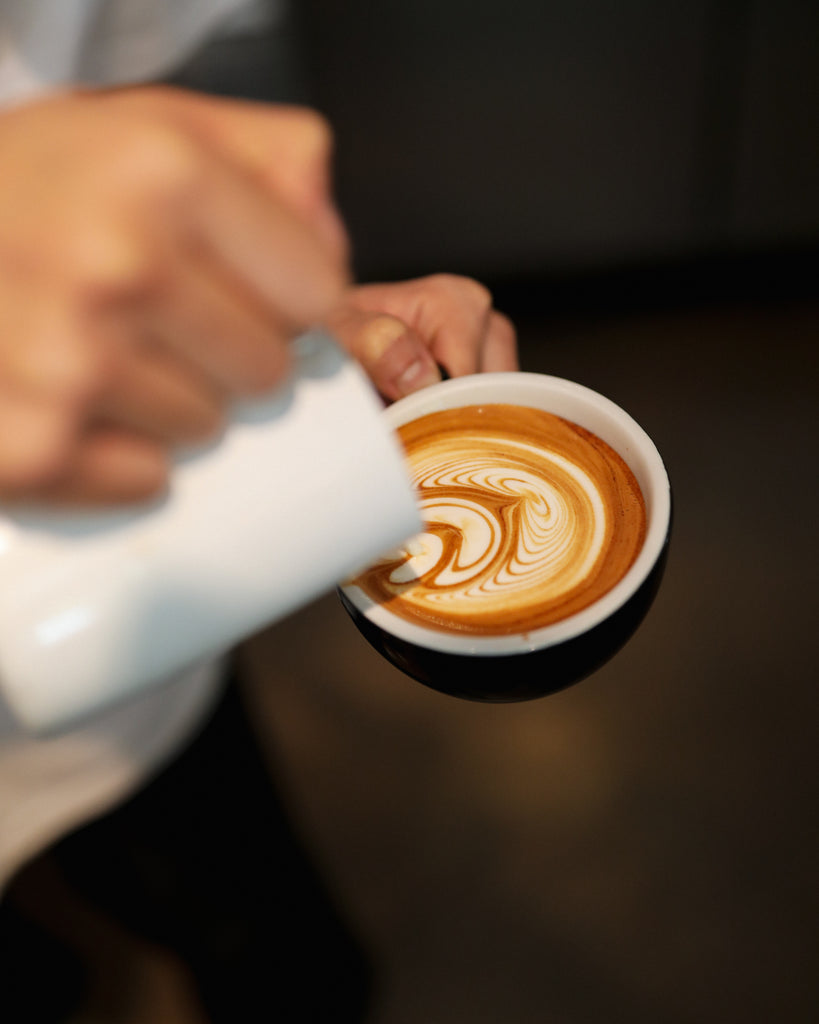 Black Suit and Velvet White are our in-house Signature Blends, crafted continually over the years to create balanced and consistent cups of espresso-based drinks at our establishments — from Seoul to Kuala Lumpur. 
Here are the distinct differences that sets both blends apart:
 
Black Suit
Velvet White
Blend composition

Brazil Samanbaia
 (60%)

Colombia La Joyeria (25%)

Ethiopia Halo Beriti
(15%)

Ethiopia Guji Urage Suke #5
Washed (70%)

Ethiopia Nano Genji #9
(30%)

 

Roasting
Medium dark
Medium light
Tasting notes

Savoury taste of walnuts, hints of dark chocolate bittersweetness

Scent of fresh citrus fruits, lingering aftertaste resembling black tea

When added with milk

Resembles the consistency and flavours of chocolate milk that's sometimes peanut butter-esque.

Gives you brighter flavours along with floral and fruity notes, making it easier and more comfortable to drink.

As described by our baristas
Black Suit is bold and strong, with darker notes and hints of nuttiness and chocolate.

Velvet White is mild and fragrant, with hints of tea-like notes.
You can shop our Signature Blends here: